In-class and public education materials will give Canadians the opportunity to let key politicians know what kind of government they want by drafting their own constitution – including the 14 million Canadians who have never been consulted about the Constitution
NEWS RELEASE
FOR IMMEDIATE RELEASE
Wednesday, June 26, 2021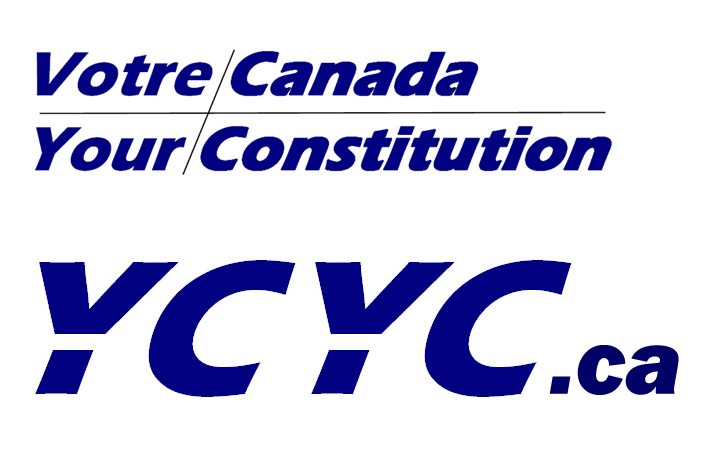 TORONTO – Today, in the lead up to the 146th birthday of Canada, the national educational charity Your Canada, Your Constitution announced that it will undertake a multi-year New Canadian Constitution educational exploration process leading up to Canada's 150th birthday on July 1, 2017. The process will give Canadians the opportunity to learn all about Canada's Constitution and to draft their own version of a new constitution, and to send it and a message to political party leaders and other key politicians across the country about the Canada and Canadian government they want.
The New Canadian Constitution process will include distributing educational materials about the facts and figures of Canada's Constitution to teachers across the country to use in civics, political science, history and law classes, along with public education and consultation initiatives to involve Canadians in a national discussion of key constitutional issues, especially issues that are unresolved and that the public views as areas of concern.
"Canada will be 150 years old in 2017, and what better national public discussion and educational exploration to have over the next few years than about Canada's Constitution, which contains the key rules for how our governments and our country work, and about what Canadians want to see in a new constitution," said Duff Conacher, of Your Canada, Your Constitution (YCYC).
Just over 20 years ago, more than 14.5 million Canadians did something they had never done before – they voted in a referendum on changes to Canada's Constitution proposed in what was known as the Charlottetown Accord. While that set of changes was rejected by a majority of Canadians, some of the changes have been implemented in other ways since 1992, and surveys show large numbers of Canadians still want other democratic changes to the structure and operation of governments in Canada.
Of the total population of 34 million Canadians, about 9 million are age 15-34, and they have never taken part in a public discussion of Canada's Constitution as they were not old enough to have voted in the 1992 Charlottetown Accord referendum nor the 1995 Quebec referendum. Another 5 million have immigrated to Canada in the past 20 years. As a result, about 14 million Canadians (41% of the total population) have never been asked by governments about what they think of Canada's Constitution.
"Many recent surveys show that a large majority of Canadians think Canada's constitutional Charter of Rights and Freedoms is a world-leading document, but that there are many other fundamental problems with Canada's Constitution and governments, and that they want changes to make a new constitution," said Conacher.
The results of surveys commissioned by YCYC over the past year include the following:
The results of other surveys about constitutional issues in the past couple of years include the following:
---
What do you think about Canada's Constitution? You can see key info and send a letter letting key politicians across Canada know what you think HERE.