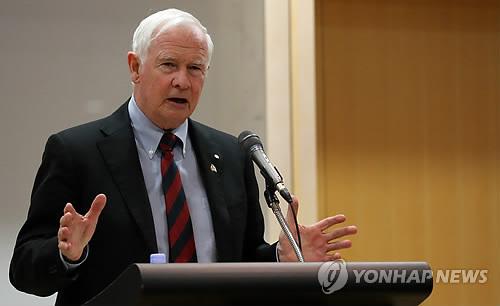 The absence of a free trade deal between South Korea and Canada is the weakest link in their bilateral relations, and the two countries need to conclude one this year to deepen their partnership in a wider range of areas, Canada's visiting governor general said Tuesday…
"I think the weakest link (in the relations between our two countries) would be the absence of the FTA. I hope we can remedy that this year by finalizing the negotiations," David Johnston said in an interview with Yonhap News Agency in Seoul…
"The message from both Queen Elizabeth and the Canadian government is that we've had 50 years of diplomatic relations with Korea that have been very propitious for our country. But we regard that as a foundation. We have much to celebrate, but we have much more to do together for both the nations," said the governor general, who is the federal vice regal representative of the Canadian monarch, Queen Elizabeth II.
Click here to read the entire release from Yonhap News Agency (February 26, 2021).
---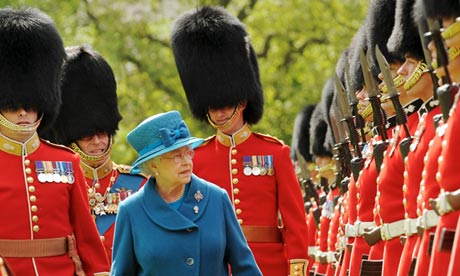 The extent of the Queen and Prince Charles's secretive power of veto over new laws has been exposed after Downing Street lost its battle to keep information about its application secret.
Whitehall papers prepared by Cabinet Office lawyers show that overall at least 39 bills have been subject to the most senior royals' little-known power to consent to or block new laws. They also reveal the power has been used to torpedo proposed legislation relating to decisions about the country going to war.
Click here to read the entire Guardian article by Robert Booth (January 15, 2021).
---
Should a new Canadian Constitution change Canada's Governor General and provincial lieutenant governors into democratically selected positions that represent Canadians instead of the British monarchy, with clearly restricted powers (as a majority of Canadians want)? You can send a letter letting key politicians across Canada know what you think HERE.